STATE OF THE ART


INDEPENDENT


VEHICLE INSPECTION
Innovation at the heart of


independent vehicle inspection
We understand that being able to access accurate and timely information about your claim quickly and securely is a priority.

Leading the way for technological advances in the industry, Hoopers set the benchmark for delivering an outstanding quality, professional, and time-efficient service through use of our on-site state of the art equipment and development of our own effective in-house IT systems.

Certified to ISO 27001:2013 Information Security Management standard, Hoopers IT infrastructure enables each member of the team to deliver the most secure, confidential, and streamlined service to our customers.
" EASIER ACCESS TO CLAIMS INFORMATION USING THE LATEST TECHNOLOGY "
Hoopers provide real-time and effective communication. Offering the best possible customer service, ensuring seamless communication, including:
Web Services: Insurers can view the status of each report from our website.
Dedicated Call Centre: Speak to our friendly and professional customer service team who are fully-trained to handle your enquiries.
Application Programming Interface: APIs allow us to integrate our systems across desktops, mobile apps, and with other companies' systems, enabling more efficient and effective communication.
Client confidentiality is vital to ensuring your claim information or personal data does not end up in the wrong hands.
Hoopers robust and reliable technological solutions offer extra security and peace of mind: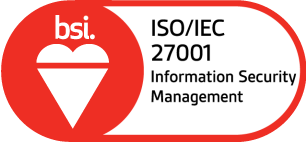 IS665145
Network Security Management: ISO certification ensures that our equipment and software is fully compliant with quality standards, and that our secure network performs.
File Storage System: Secure storage of only the most relevant information related to each inspection.
Secure Servers: Physically separated server systems with multiple dedicated fibre internet connectivity.
Time is of essence when it comes to providing reports whether for individuals or companies. Our in-house developed technology ensures precise time management.
Every aspect of our bespoke software, mobile app and web development is carefully designed and flexible enough to meet the ever-changing needs of the industry and our customers, saving time and reducing operational costs, including:
Image cloud system: Our engineers and clients can access and upload vehicle images immediately and remotely, without delay.
GPS/GSM vehicle tracking systems & Route planning: Our engineers can report from site in most instances, ensuring a faster turnaround.
Database: Our database information enables fast response to any queries.
IT Support: Our in-house IT team program and maintain our systems, reducing the possibility of downtime.
ARRANGE YOUR

INDEPENDENT


VEHICLE INSPECTION OUR FRIENDLY TEAM ARE READY TO TAKE TO YOUR CALL ON 0151 289 9988