The Provision of Administration Support to Vehicle Engineer Assessments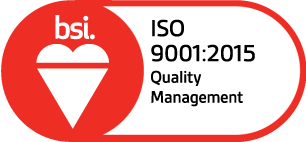 FS35000
Sidney H Hooper & Co Ltd is the UK's leading provider of administrative support to vehicle engineer assessments in claims investigations. As a commercial enterprise we are aware of the importance of satisfying our customers and of the financial impact of nonconformities on our profitability and for those reasons we are committed to complying with all customer, legal, statutory and other requirements as a minimum, and to continually improving the effectiveness of our Quality Management System which satisfies all the requirements of ISO 9001:2015.
(The full scope of the Quality Management System, including any exclusions and their justification, is described in Procedure 01-A of the Quality Manual: "Context, Interested Parties and Scope")
Objectives for quality are set and reviewed as per the documented procedure in the Quality Manual, but generally overall quality objectives are set and reviewed as a result of opportunities for improvement or business needs which have been identified at the annual Management Review, although quality objectives may be set outside of this forum at any time by the Director of Engineering in reaction to circumstances which present themselves. Quality Objectives may include objectives for the product and may form part of the company's continual improvement programme. They are formally reviewed at the Management Review but also periodically reviewed by the Quality Management System Administrator who retains a full listing of all Quality Objectives and their status.
This Quality Policy is reviewed for continuing suitability at the Management Review. It has been communicated to all members of the company as per the documented procedure in the Quality Manual, is made known to all new employees at induction, is displayed at appropriate locations at the premises, and is available to relevant interested parties on request.
Len Davey
Director of Engineering