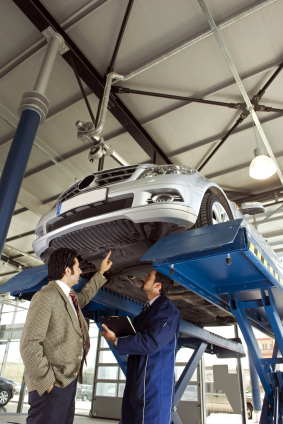 Private customer
Hoopers are the UK's leading engineering and vehicle inspections provider to the insurance and accident repair industry. We also carry out a range of detailed inspection services for private customers. These are designed with you in mind, whether you are considering buying a new car or experiencing difficulties with repair quality and valuation issues, Hoopers can help you!
Post repair
There are times when you may have had your car directed to an approved bodyshop by your insurer following an accident. If you are not satisfied that the repairs are up to standard, then Hoopers are able to offer you a completely independent inspection, by a fully qualified engineer.
Settlement Valuations
If your vehicle has been subjected to an accident and your insurer has told you that the vehicle is going to be deemed a total loss or written off.

Remember you do not have to accept the first valuation they offer! Having a recognised independent expert provide you with a fully documented valuation report will ensure that you receive the correct settlement value for your vehicle.

There are times when this cost can be recovered from the 3rd party insurer.
Services
Nationwide engineering inspections
Remote imaging and desk top assessments
National or regionalised territory support
Post repair inspections
Pre-repair estimating
Low impact damage consistency analysis
Expert witness reports
Specialist motorcycle engineers
HGV, Plant and agricultural inspections
Fraud investigation services
Bodyshop compliance audits
Bodyshop cycle time analysis reports
Credit hire analysis reports
Bodyshop SLA audits
Vehicle valuation reports